Wondering whether you can afford the tuition at one of our Catholic schools? If you are interested in enrolling your child in one of our schools but are concerned about whether you can afford it, know we have many options to help families that qualify. We never want finances to be the reason you don't consider a Catholic school for your child!
First, the 7 Catholic schools under the Archdiocese of Denver that are in or near Jefferson County all participate in something called our "Variable Tuition Program" which means that the amount you would pay for your students to attend will vary – or be reduced – depending on your financial situation. You simply fill out your family's financial information, including personal situations that would impact your ability to pay the full amount and, if you qualify based on this information, there is an adjustment made to the tuition amount stated, which is why it's called 'variable tuition'.
In addition to Variable Tuition, we have a number of additional scholarship opportunities that you may also qualify for, including Seeds of Hope scholarships, Schmitz Family Fund scholarships, ACE Scholarships and more.
You can also visit with any of our school principals to see what other assistance may be available to your family, depending on your unique situation. They want to work with you to make a Catholic school education affordable for your family!
Refer to the charts below that show the income guidelines for both SEEDS OF HOPE scholarships and ACE Scholarships to see whether you may qualify for these additional scholarships and financial help.
SEEDS OF HOPE SCHOLARSHIP ELIGIBILITY GUIDE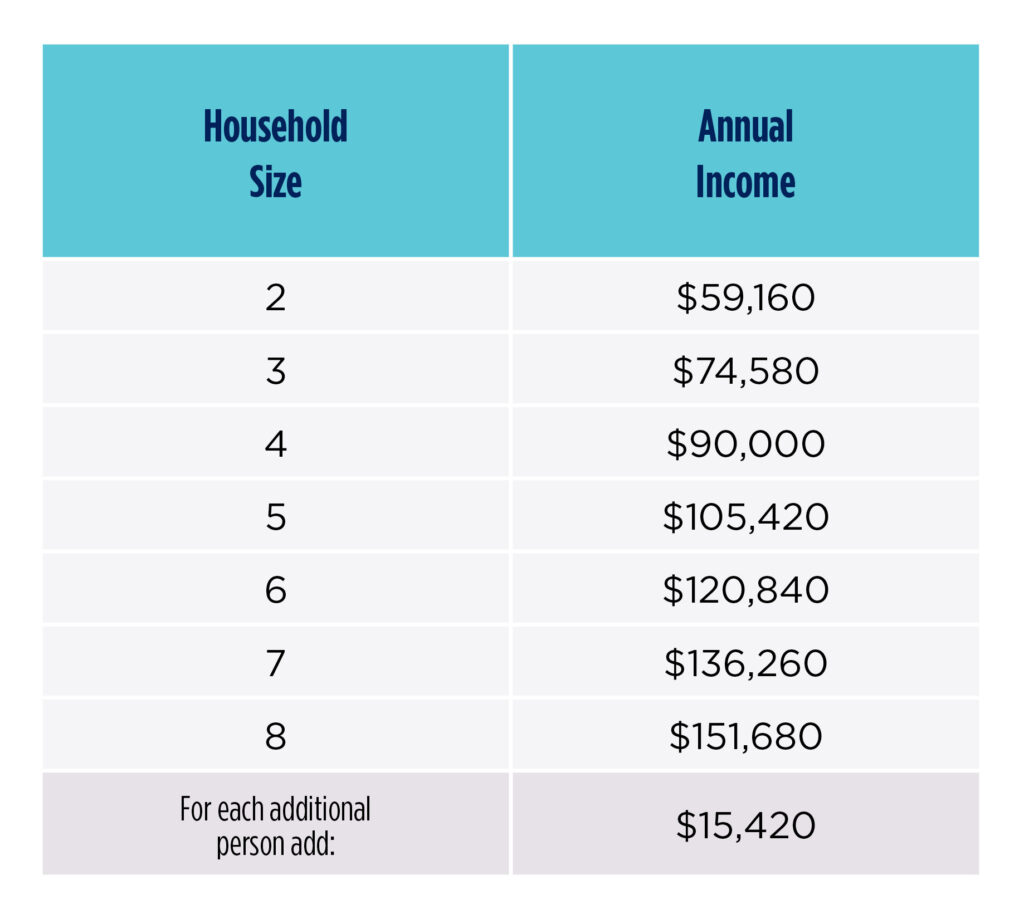 ACE SCHOLARSHIP ELIGIBILITY GUIDE